B E H I N D T H E B R A N D
Clear, beautiful skin can be absolutely breath-taking. You've seen them, the ones with gorgeous skin, you may have passed it off as good genes or sheer luck of birth, but many people with amazing looking skin share a secret......they're using mineral makeup.

Mineral makeup is a phenomenon that lives up to the hype. These powdered pigments are like magical fairy dust......... done right; it can make you look so naturally flawless that no one will believe you didn't wake up that way! Minerals are skin perfecting, easy to use, long wearing and provide a natural SPF. Minerals flatter the skin and can change your entire complexion in seconds.

I have been a Makeup Artist for 20 years. I have worked with celebrities and clients in all fields of the industry. I am a glam junkie. I have to admit, I was very resistant to mineral makeup. I was dragged kicking and screaming into minerals by another makeup artist. This began my love affair with minerals... Because I have super-sensitive skin, I am unable to wear traditional liquid sunscreens. Minerals were great in that they provided me with natural sun protection but no matter what brand I used, I found myself always needing to buy several colors to try to get a decent shade for my olive skin. Then there was another problem; as the day went on and my skin became oily, face started looking grey or dirty in the really oily places.
Along the way, I began working with companies that manufactured minerals as a makeup artist/educator and eventually began formulating products. However, I found that there were still problems that prevented me from using minerals on all of my jobs. I loved minerals for my everyday clients but the foundations were too shiny for the hot lights on a production set, there weren't any good shades for rich skin tones and what was available, turned ashy or grey.
​
As an artist and someone with sensitive skin, I was torn between a desire to use natural products and a desire for great results. One thing I've always known is nothing can top flawless looking skin and paired with a great color application. This began my quest to create mineral cosmetics that are a multi-benefit alternative to mainstream cosmetics. Zinc Cosmetics utilizes the best in pure, natural and high performance ingredients to achieve flawless coverage and superior wear. The foundations and concealers not only provide sun protection, they are photo and high def compatible for professional use. Specializing in ethnic skin tones, I formulated shades from very fair to the richest brown.

​ This is by no means an ethnic only line, nor is it a line for people who only wear soft natural color. I wanted a line with a big color range that could also be customized. I wanted a line where you could make up your own rules as your mood changed from day to day. I wanted a line with soft shades and sock-it-to-me color. I wanted to do it my way so that you could it your way! I hope you love it as much as I do!

I want to thank my clients and Makeup Artist friends who tested products and gave me honest feedback. I'm glad I had you as my sounding board!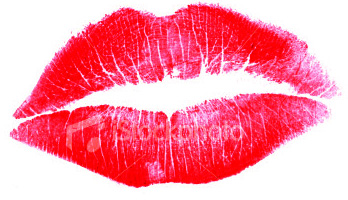 Peggy Segundo is the president and creator of Zinc Beauty mineral cosmetics, a company she founded in 2010.